Professionals
Vista Pointe is honored to be your partner, solving your project's most critical challenges. Get everything you need to evaluate, specify, install and maintain your Vista Pointe doors & windows right here.
Our Systems
Let us help you create the defining spaces in your perfect home with a broad selection of product offerings.
The Business Process
Vista Pointe's business model is unique in that we have partnered with established nationally recognized window and door manufacturers. Vista Pointe is authorized by agreement to incorporate the components of these manufacturers into our custom systems to provide the end user with the highest quality finished product, backed by the strongest warranties in the industry.
To offer our best lead times while ensuring quality standards are kept at the highest level possible, we've developed a Business Process Workflow document to explain what it is like working with Vista Pointe – from design concept to finished product arriving on your jobsite.
Business Process Workflow
Use the provided PDF to get a better understanding of our Business Process Workflow.
Business Process Workflow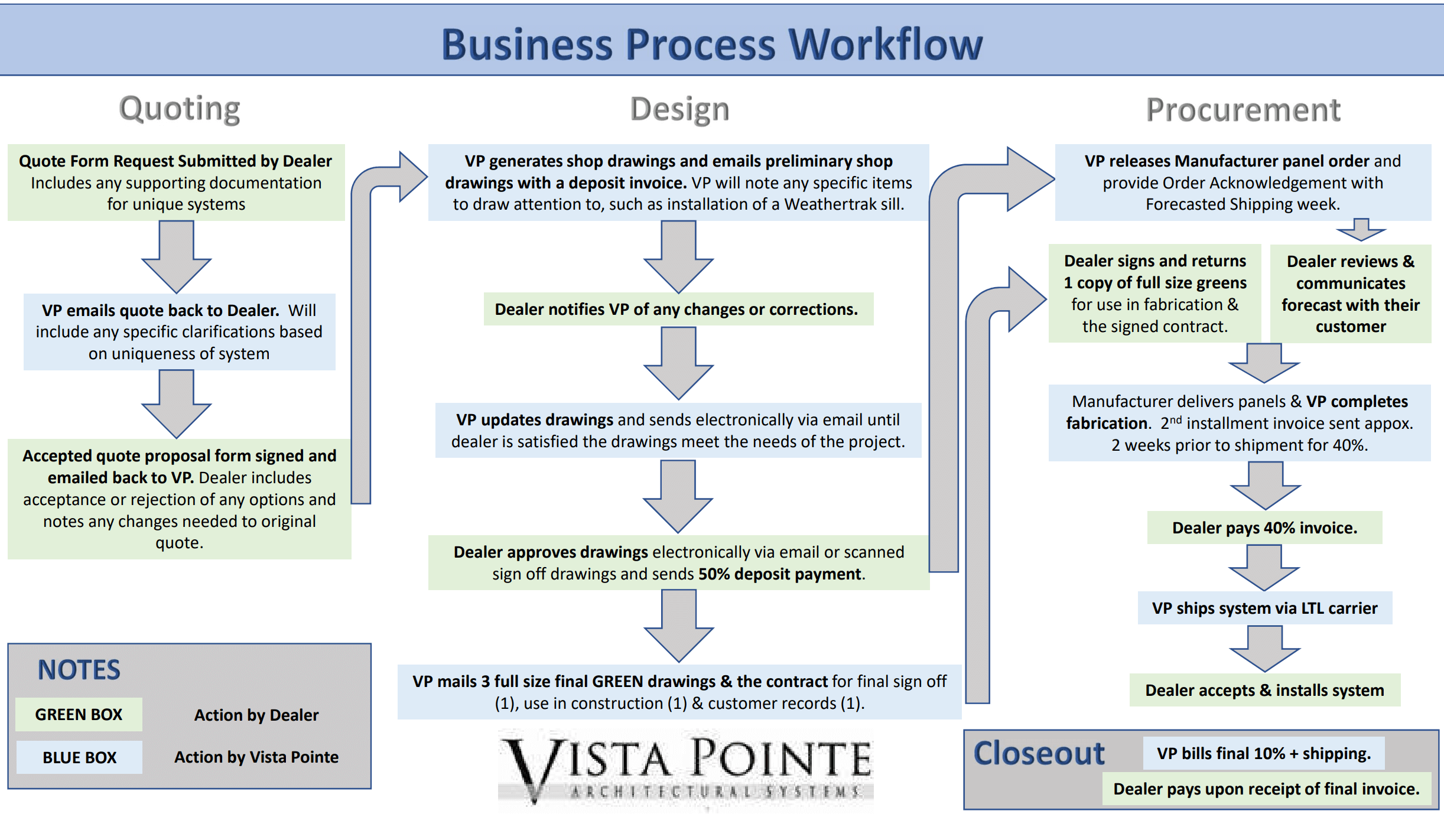 Support
Use the links below or the main navigation to get further support.


Dealer Login.
Please use the link below to log into our Dealer Portal. The Dealer Portal has useful tools to help with your projects. If you have any problems at all, or would like to become a dealer, please feel free to contact us.